Oh My...
Danger!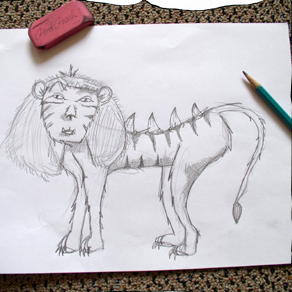 Jay Goodtimes
first reported a special secret guest at the NY2LON show on May 20th. A few days later, he reveled it was none other than the Ligers. Oh, of course, I thought. The Ligers. Must be another band I haven't heard of yet. After some quick Googling, I was puzzled. The Ligers were no where to be found. Is it a mythical band, I wondered? Must be. Bowery Ballroom posted The Ligers on the line-up thereafter, but by now, everyone realized that this mythical beast was odd. As the
Brooklyn Vegan
put it, this has the smell of a secret show all over it.
Yesterday,
All the Young Mod Soldiers
reported that the guest is
Stellastar*.
I actually don't know much about them beside a few listens, and of course that they met at Pratt Institute. My own band started at Pratt also, although I have yet to find any other members other than myself.